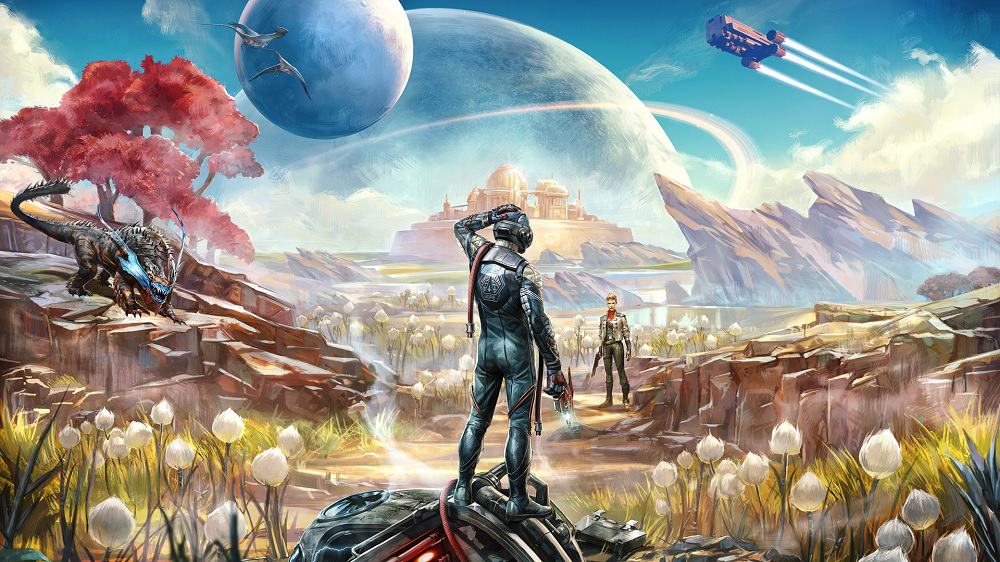 Author: norbi
NUMBER OF CHAPTERS: 013
NUMBER OF SIDE MISSIONS: 026
---
Alert!
If you are scrolling down you may find information regarding the story line of The Outer Worlds!
---
Game plot - The Outer Worlds
---
The Outer Worlds is a new single-player sci-fi RPG from Obsidian Entertainment and Private Division. As you explore the furthest reaches of space and encounter a host of factions all vying for power, who you decide to become will determine the fate of everyone in Halcyon. In the corporate equation for the colony, you are the unplanned variable.
---
How many chapters in The Outer Worlds?
---
013 CHAPTERS
---
List of chapters in The Outer Worlds
---
Stranger in a Strange Land
Comes Now the Power
Passage to Anywhere
Radio Free Monarch
Balance Due
The Puppet Masters
The Demolished Woman
Long Distance
Signal Point in Space
The City and the Stars
Foundation
Kept Secret But Not Forgotten
Brave New World
(Main missions only.)
---
How many side missions in The Outer Worlds?
---
026 SIDE MISSIONS
---
The Outer Worlds
List of side missions in

---
At Central (Prosperity Plaza)
Why Call Them Back From Retirement
By His Bootstraps
Vulcan's Hammer
The Amateur Alchemist
Journey Into Smoke (Covert Lab – Roseway Gardens)
A Few Kindred Spirits (Botanical Lab)
The Frightened Engineer (Botanical Lab)
Fistful of Digits (Edgewater)
The Long Tomorrow (Edgewater)
Die, Robot (Edgewater Landing Pad)
A Family Matter
Herrick's Handiwork
Passion Pills
The Grimm Tomorrow
The Secret People
The Stainless Steel Rat
Little Memento
Slaughterhouse Clive
A Cysty-Dance with Death
The Distress Signal
Happiness is a Warm Spaceship
Solution Vital
The Doom That Came to Roseway
The Silent Voices
Who Goes There?
---
How long to beat The Outer Worlds?
---
Main story line only: 12 Hours
Completionists: 35 Hours
---