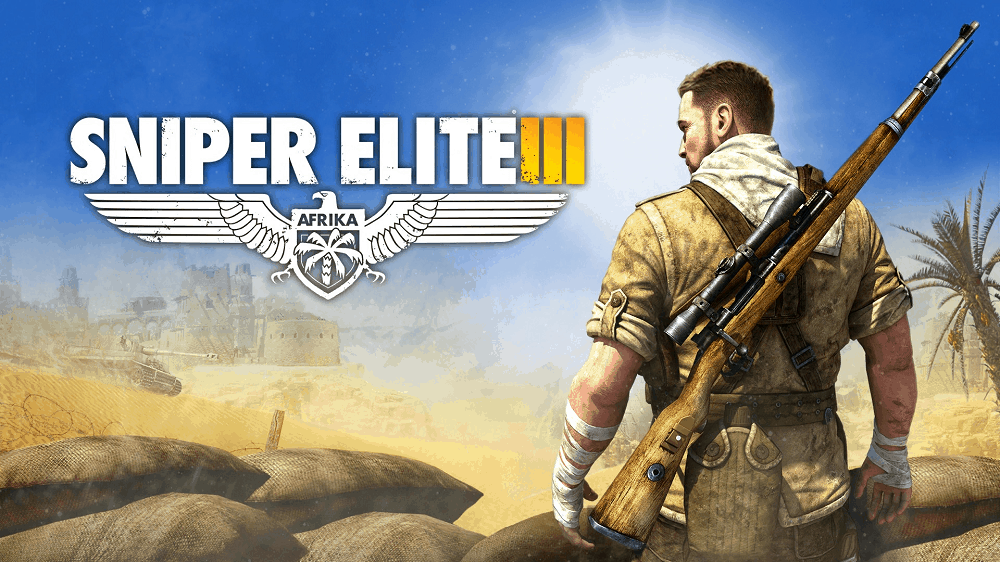 Author: krisz
NUMBER OF CHAPTERS: 08
NUMBER OF SIDE MISSIONS: 018
---
Alert!
If you are scrolling down you may find information regarding the story line of Sniper Elite 3!
---
Game plot - Sniper Elite 3
---
bserve. Plan. Execute. Adapt. The latest chapter in the award-winning series, SNIPER ELITE 3 takes players to the unforgiving yet exotic terrain of North Africa in a savage conflict against Germany's infamous Afrika Korps.
Stalk your targets through the twisting canyons, lush oases and ancient cities of the Western Desert in the deadly rush to sabotage a Nazi super-weapons programme that could end Allied resistance for good.
Use stealth, planning and execution to hunt your targets – whether human or machine. From signature long distance kills, to melee takedowns, distractions and explosive traps, you are as deadly up close as you are from afar.
It must end here. You are the turning point. Because one bullet can change history…
/igdb/
---
How many chapters in Sniper Elite 3?
---
08 CHAPTERS
---
List of chapters in Sniper Elite 3
---
Siege of Tobruk 1
Gaberoun 2
Halfaya Pass 3
Fort Rifugio 4
Siwa Oasis 5
Kasserine Pass 6
Point du Fahs Airfield 7
Ratte Factory 8
(Main missions only.)
---
How many side missions in Sniper Elite 3?
---
018 SIDE MISSIONS
---
Sniper Elite 3
List of side missions in

---
Get 8 kills using stealth takedowns
Eliminate the officer from the sniper nest
Disable the searchlight
Destroy the motor pool
Kill General Hoesslein
Sabotage the motor pool
Disrupt Communications
disable the searchlight towers
Assassinate the officer as he drives past the fort
Destroy Flakvierling AA Guns
Investigate German supply caches
Make his death look like an accident
Take out the Nebelwerfers
Kill the radio operator to stop reinforcements
Destroy the Bomb Dump
Kill all operators in the control tower
Release the prisoners
Collect German advanced weapon plans
---
How long to beat Sniper Elite 3?
---
Main story line only: 9 Hours
Completionists: 33 Hours
---