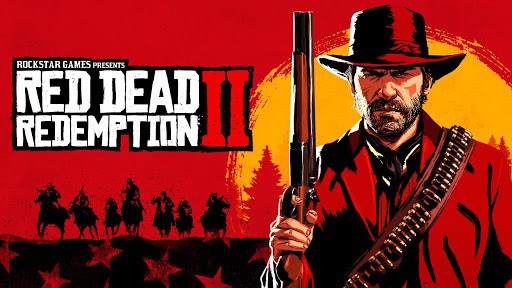 Author: krisz
NUMBER OF CHAPTERS: 08
NUMBER OF SIDE MISSIONS: 030
---
Alert!
If you are scrolling down you may find information regarding the story line of Red Dead Redemption 2!
---
Game plot - Red Dead Redemption 2
---
Developed by the creators of Grand Theft Auto V and Red Dead Redemption, Red Dead Redemption 2 is an epic tale of life in America's unforgiving heartland. The game's vast and atmospheric world will also provide the foundation for a brand new online multiplayer experience.
---
How many chapters in Red Dead Redemption 2?
---
08 CHAPTERS
---
List of chapters in Red Dead Redemption 2
---
Colter

Horseshoe Overlook

Clemens Point

Saint Denis

 Guarma

Beaver Hollow

Pronghorn Ranch (epilogue)

Beecher's Hope

(epilogue)
(Main missions only.)
---
How many side missions in Red Dead Redemption 2?
---
030 SIDE MISSIONS
---
Red Dead Redemption 2
List of side missions in

---
"A Better World, A New Friend" 1
"A Bright Bouncing Boy" 2
"A Fine Night For It" 3
"A Fisher of Fish"  4
"A Test of Faith" 5
"All That Glitters" 6
"American Dreams" 7
"Arcadia for Amateurs"  8
"Duchesses and other Animals"  9
"Fundraiser" 10
"Geology for Beginners"  11
"He's British, of Course" 12
"Idealism and Pragmatism for Beginners"  13
"No Good Deed" 14
"Oh, Brother" – Three parts 15
"Smoking and other Hobbies" 16
"The American Inferno, Burnt Out" 17
"The Artist's Way"  18
"The Iniquities of History"  19
"The Mercies of Knowledge" 20
"The Noblest of Men, and a Woman"  21
Emmet Granger 22
Flaco Hernandez 23
Billy Midnight 24
Black Belle 25
"The Smell of the Grease Paint" 26
"The Ties That Bind Us" 27
"The Veteran"  28
"The Wisdom of the Elders" 29
"To the Ends of the Earth" 30
---
How long to beat Red Dead Redemption 2?
---
Main story line only: 47 Hours
Completionists: 163 Hours
---