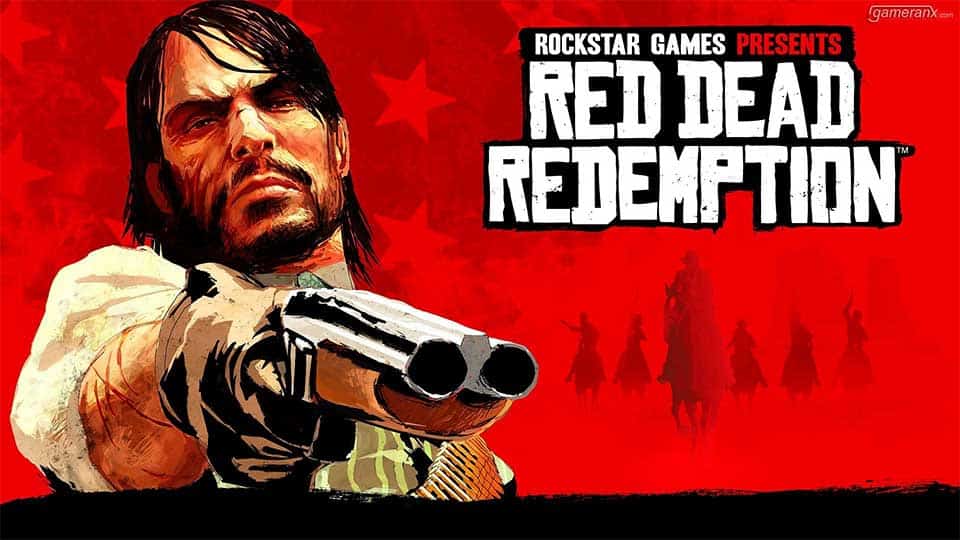 Author: adminka
NUMBER OF CHAPTERS: 058
NUMBER OF SIDE MISSIONS: 0109
---
Alert!
If you are scrolling down you may find information regarding the story line of Red Dead Redemption 1!
---
Game plot - Red Dead Redemption 1
---
Red Dead Redemption is a Western-themed action-adventure game played from a third-person perspective. The player controls John Marston and completes missions—linear scenarios with set objectives—to progress through the story; in the game's epilogue, the player controls John's son Jack. Outside of missions, players may freely roam the open world environment, consisting of the American states New Austin and West Elizabeth—fictionalized versions of the Western United States—and the fictional Mexican state of Nuevo Paraíso. Different breeds of horses are the main forms of transportation, each with different attributes. Horses must be tamed in the wild or stolen in order to use them. The player can utilize trains and carriages for quick travel, The game's undeveloped land makes up the largest portion of the game world, featuring various rugged and vast landscapes with occasional travelers, bandits, and wildlife. Urban settlements range from isolated farmhouses to crowded towns. (source: en.wikipedia.org/wiki/Red_Dead_Redemption)
---
How many chapters in Red Dead Redemption 1?
---
058 CHAPTERS
---
List of chapters in Red Dead Redemption 1
---
Exodus in America
New Friends Old Problems
Obstacles in Our Path
This is Armadillo USA
Political Realities in Armadillo
Justice in Pikes Basin
Women and Cattle
Wild Horses Tamed Passions
A Tempest Looms
Old Swindlerer Blues
Spare the Rod, Spoil the Bandit
The Burning
Hanging Bonnie MacFarlane
You Shall Not Give False Testimony
Exhuming and Other Fine Hobbies
Liars Cheats and Other Proud Americans
Can a Swindler Change His Spots
The Sport of Kings and Liars
A Frenchman A Welshman and An Irishman
Man Is Born Unto Trouble
A Gentle Drive with Friends
Let the Dead Bury Their Dead
On Shaky's Ground
The Assault on Fort Mercer
We Shall Be Together in Paradise
The Gunslingers Tragedy
Langdon Ricketts Rides Again
Lucky in Love
The Mexican Wagon Train
Civilization At Any Price
The Demon Drink
Empty Promises
Mexican Caesar
My Sisters Keeper
Must a Savior Die
Cowards Die Many Times
Father Abraham
Captain De Santas Downfall
The Great Mexican Train Robbery
Gates of El Presidio
An Appointed Time
Bear One Anothers Burden
At Home with Dutch
Great Men Are Not Always Wise
For Purely Scientific Reasons
The Prodigal Son Returns to Yale
And You Will Know the Truth
And the Truth Will Set You Free
The Outlaws Return
Pestilence
Old Friends New Problems
By Sweat and Toil
A Continual Feast
John Marston and Son
Wolves Dogs and Sons
Spare the Love Spoil the Child
The Last Enemy That Shall Be Destroyed
Remember My Family
(Main missions only.)
---
How many side missions in Red Dead Redemption 1?
---
0109 SIDE MISSIONS
---
Red Dead Redemption 1
List of side missions in

---
STRANGER SIDE MISSIONS (19)
American Appetites
American Lobbyist
Aztec Gold
California
Deadalus and Son
Eva in Peril
Flowers for a Lady
Funny Man
I Known You
Jenny's Faith
Let No Man Put Asunder
Lights, Camera, Action
Love is the Opiate
Poppycock
Remember My Family
The Prohibitionist
The Wronged Woman
Water and Honesty
Who Are You to Judge
CHALLENGES (40)
Sharp Shooter (10)
Survivalist (10)
Master Hunter (10)
Treasure Hunter (10)
HIDEOUTS (8)
BOUNTIES (42)
Americus Roe
Benito Penagarza
Cesar Higveras
Charlie Hinkle
Charlie Mash
Cody Witlow
Cooper Reed
Cristo Bustamante
Dakota
Dale Chesson
Geraldo Elisaldez
Grant Avery
Harlan Forbes
Harry Dobbing
Hestor Frith
Honovi
Irvin Pennick
Isaiah Greeley
Jorge Reynoso
Julian Coronado
Julius Grimes
Kent Gallaway
Lester Dugan
Link Huston
Mateo Clisante
Maurice Sweet
Melvin Spinney
Mo Van Barr
Moses Lowson
Perry Rose
Quinn Malloy
Ralph Stricker
Ramiro De La Torre
Raul Ontiveros
Roscoe Duffy
Rufus Higbee
Selestino Herrada
Sergio Abelda
Slink Bradshaw
Stanley Mund
Wade Bassett
Zebedee Nash
---
How long to beat Red Dead Redemption 1?
---
Main story line only: 20
Completionists: 50
---