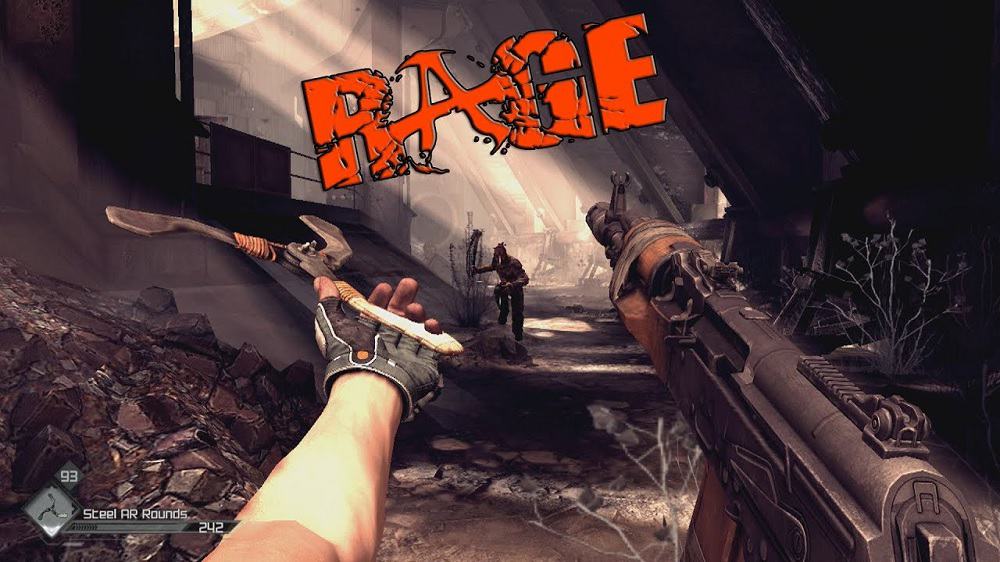 Author: krisz
NUMBER OF CHAPTERS: 036
NUMBER OF SIDE MISSIONS: 026
---
Alert!
If you are scrolling down you may find information regarding the story line of RAGE 1!
---
Game plot - RAGE 1
---
RAGE is a groundbreaking first-person shooter set in the not-too-distant future after an asteroid impacts Earth, leaving a ravaged world behind. You emerge into this vast wasteland to discover humanity working to rebuild itself against such forces as raider gangs, mutants, and the Authority – an oppressive government regime that has a special interest in you in particular.
Featuring intense first-person action, vehicle combat, an expansive world and jaw-dropping graphics powered by id's revolutionary idTech 5 technology. RAGE promises an experience like no other.
---
How many chapters in RAGE 1?
---
036 CHAPTERS
---
List of chapters in RAGE 1
---
Starting Outposts
Quell the Bandit Threat
Medical Supplies
Where's Juno
The Missing Parts
Find the Buggy Parts
Destroy the Barricade
Dan's Message
Wellspring
Changing Clothes
Renting a Garage
Arming Your Buggy
Resupply Dan Hagar
Wellspring Bound
Feltrite Crater
Cuprino Needed
Dusty 8 Sponsorship
Mutant Bash TV
Win the Dusty 8
Resupply the Watch Tower
Destroy the Bomb Caches
Feltrite Sample
Defibrillator Upgrade
Hijacked Well
Deadly Delivery
Secret Delivery
Liberate Captain Marshall
Recover ID Drive
Lost Research Data
Subway Town
Subway Town
Gaining Influence
Foreman Jones
Mutant Expansion
Gearhead Vault
The Price of Power
Ark Equipment
Assault the Authority Bridge
Assault Capital Prime
(Main missions only.)
---
How many side missions in RAGE 1?
---
026 SIDE MISSIONS
---
RAGE 1
List of side missions in

---
Side missions – Hagar settlement
1. Wingstick Mastery
2. Durar's Time Trial
3. A Proposition
4. RC Prototype
Outrigger settlement
5. Radio Tower Repair
6. Mutant Alert
Side missions – Wellspring
7. Missing Person
8. Stolen Merchandise
9. Mutant Menace
10. Caravan Cover
11. The Re-Run
12. Miracle Cure
13. Sally's Bounty (continuous)
14. Starky's Challenge
15. Finding Feltrite
16. The Exchange
Side missions – Subway Town
17. Brick's Bounty (continuous)
18. Comet Bloom
19. Abandoned Distillery
20. Monarch Needed
21. Starky's Monarch
22. Bounty Hunter
23. Eviction Notice
24. Help Wanted
Side missions – Wasteland sewers
25. Visit Sewers
26. Clean the Sewers
---
How long to beat RAGE 1?
---
Main story line only: 11 Hours
Completionists: 23 Hours
---