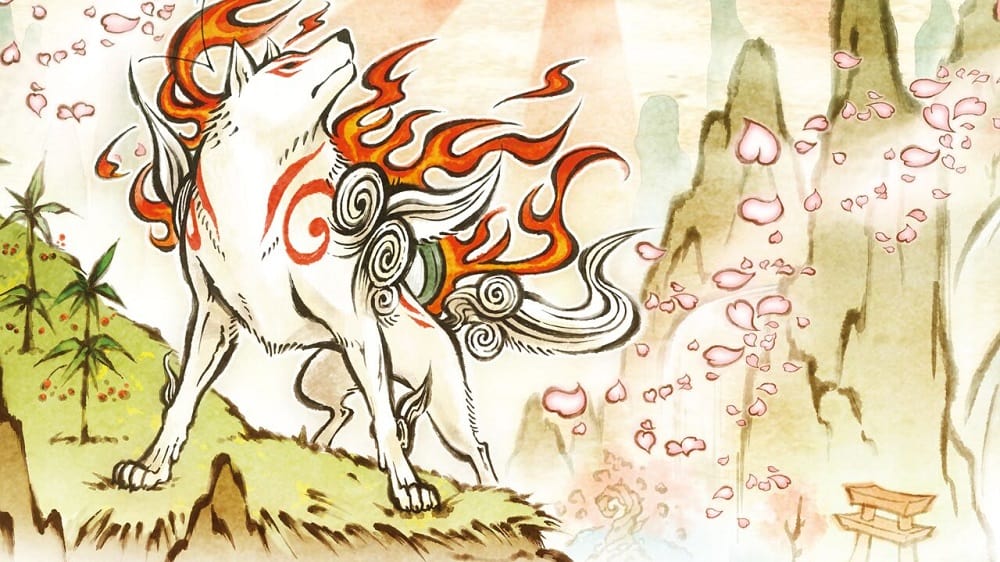 Author: krisz
NUMBER OF CHAPTERS: 019
NUMBER OF SIDE MISSIONS: 013
---
Alert!
If you are scrolling down you may find information regarding the story line of Ōkami!
---
Game plot - Ōkami
---
Set sometime in classical Japanese history, Ōkami combines several Japanese mythology and folklore to tell the story of how the land was saved from darkness by the Shinto sun goddess named Amaterasu, who took the form of a white wolf with celestial markings covering its fur. It features a distinct sumi-e-inspired cel-shaded visual style and the Celestial Brush, a gesture-system used to perform miracles.
---
How many chapters in Ōkami?
---
019 CHAPTERS
---
List of chapters in Ōkami
---
1 River of the Heavens
2 Restoring Hana Valley
3 Finding Agata Forest
4 Exploring Agata Forest
5 Clearing Tsuta Ruins
6 Trekking to Kusa Village
7 Princess Fuse and the Canine Warriors
8 Gale Shrine
9 The Moon Cave
10 Kamiki Village
11 Sei-an City and the Sunken Ship
12 Palace Adventures
13 The Tower on the Coast
14 Dragon Palace
15 Tackling Oni Island
16 Journey to a Tiny Village
17 Ponc'tan and Thereabouts
18 Wawka Shrine
19 Ark of Yamoto
(Main missions only.)
---
How many side missions in Ōkami?
---
013 SIDE MISSIONS
---
Ōkami
List of side missions in

---
Animal Tome
Devil gate trial cave
Digging minigame
Fishing
Guardian Statues
Loading screen games
Racing minigame
Stray Beads
Travel Guides
Wanted List
Ōkami Walkthrough: First arc sidequests
Ōkami Walkthrough: Second arc sidequests
Ōkami Walkthrough: Third arc sidequests
---
How long to beat Ōkami?
---
Main story line only: 34 Hours
Completionists: 56 Hours
---