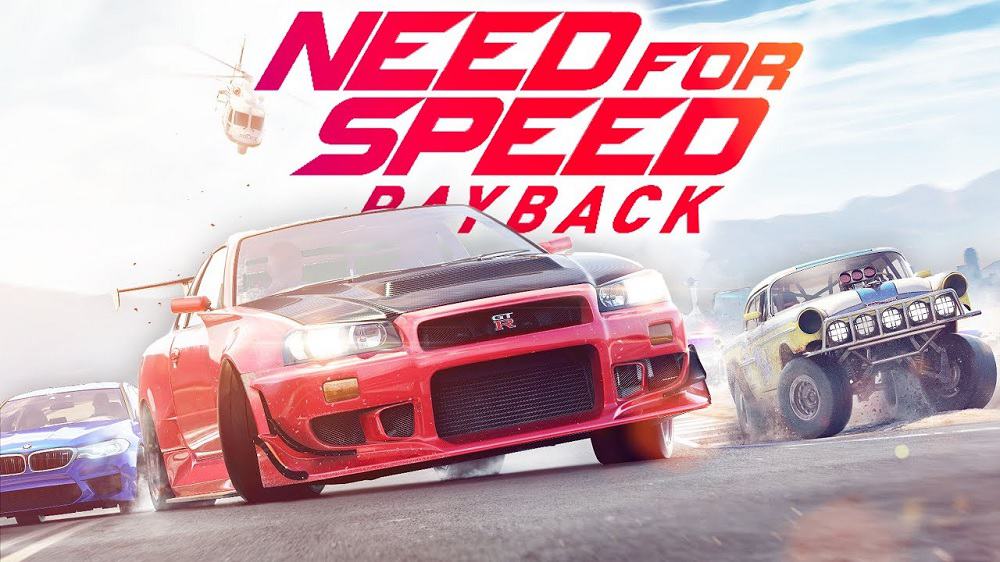 Author: krisz
NUMBER OF CHAPTERS: 06
NUMBER OF SIDE MISSIONS: 058
---
Alert!
If you are scrolling down you may find information regarding the story line of Need for Speed Payback!
---
Game plot - Need for Speed Payback
---
"This explosive adventure is filled with intense heist missions, high stakes car battles, epic cop pursuits and jaw dropping set pieces. It's blockbuster gameplay never before seen from the series, fueled by a gripping story of betrayal and revenge. With Need for Speed: Payback, it's no longer just about being the first to cross the finish line or racing to prove to be the best, it's about building the perfect ride, getting behind the wheel and playing out an action driving fantasy.
Set in the underworld of Fortune Valley, players will drive as three distinct characters reunited by a quest for vengeance against The House, a nefarious cartel that rules the city's casinos, criminals and cops. They will take on a variety of challenges and events as Tyler, the Racer; Mac, the Showman; and Jess, the Wheelman to earn the respect of the underground. Featuring the deepest customization from the series, players can truly craft a personalized and unique ride, or spend hours finding and tuning an abandoned derelict into a supercar. They can then push their cars to the limit and raise the stakes by betting on their own performance, where they can either multiply their winnings or risk losing it all."
/igdb/
---
How many chapters in Need for Speed Payback?
---
06 CHAPTERS
---
List of chapters in Need for Speed Payback
---
1 Ignition
2 Desert Winds
3 City Lights
4 Open Skies
5 High Stakes
6 Payback
(Main missions only.)
---
How many side missions in Need for Speed Payback?
---
058 SIDE MISSIONS
---
Need for Speed Payback
List of side missions in

---
Welcome to Fortune Valley
Back in the Game
A Daily a Day
Friendly Competition
Spread the Word
Training Wheels Off
All In
Does Not Obey
The Mogul
Comeback is Real
Udo Roth
La Catrina
We Got This
Perfect Shift
Big Sister
Underground Soldier
I Fought the Law
One Man's Trash
Scrappy Racer
The Strategist
Faith Jones
Aki Kimura
Gallo Rivera
Cover Stars
Driving the Incredible
Take Them Down
Double or Nothing
Natalia Nova
Holtzman
Mitko Vasilev
Against All Odds
Pranked
Pranked
You've beaten Jesse Wellens on an Outrun Race
Supercars for Breakfast
Wherever I May Roam
Who Runs this Town?
First Strike is Deadly
The Climb
1500 bhp… Easy
Hyperspeed
Aces High
You've Got the Need
Flat-Out
Sideways Style
Active Lifestyle
The Artist
Another Man's Treasure
Top Dog
Under the Hood
Outlaws on the Rise
Tech Mate
Hope and Glory
Carbon Cartel
Speedcross Champion
Accelerate Your Potential
Built for the Adventurer
Maximum Insanity
---
How long to beat Need for Speed Payback?
---
Main story line only: 20 Hours
Completionists: 45 Hours
---