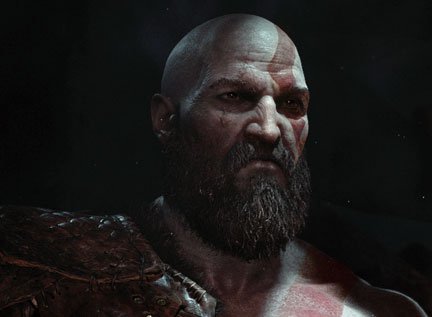 Author: adminka
NUMBER OF CHAPTERS: 017
NUMBER OF SIDE MISSIONS: 016
---
Alert!
If you are scrolling down you may find information regarding the story line of God of War (2018)!
---
Game plot - God of War (2018)
---
Living as a man outside the shadow of the gods, Kratos must adapt to unfamiliar lands, unexpected threats, and a second chance at being a father. Together with his son Atreus, the pair will venture into the brutal Norse wilds and fight to fulfill a deeply personal quest.
---
How many chapters in God of War (2018)?
---
017 CHAPTERS
---
List of chapters in God of War (2018)
---
Chapter 1: The Marked Trees
Chapter 2: Path to the Mountain
Chapter 3: A Realm Beyond
Chapter 4: The Light of Alfheim
Chapter 5: Inside the Mountain
Chapter 6: A New Destination
Chapter 7: The Magic Chisel
Chapter 8: Behind the Lock
Chapter 9: The Sickness
Chapter 10: The Black Rune
Chapter 11: Return to the Summit
Chapter 12: Escape from Helheim
Chapter 13: A Path to Jotunheim
Chapter 14: Between the Realms
Chapter 15: Jotunheim in Reach
Chapter 16: Mother's Ashes
Chapter 17: The Journey Home
(Main missions only.)
---
How many side missions in God of War (2018)?
---
016 SIDE MISSIONS
---
God of War (2018)
List of side missions in

---
In God of War 4 side missions are called side quests:
Side Quests – Dwarves
Second Hand Soul
Fafnir's Hoard
Deus Ex Malachite
Family Business
Hail to the King
Side Quests – Wayward Spirits
Unfinished Business
Hammer Fall
The Anatomy of Hope
Dead Freight
Time Heals All
Side Quests – Dragons
The Flight of Fafnir
Otr's Imprisonment
The Fire of Reginn
Side Quests – Realms
The Realm of Fire
The Realm of Fog
Side Quests – Valkyries
Prove Your Valor
---
How long to beat God of War (2018)?
---
Main story line only: 20 hours
Completionists: 50 hours
---