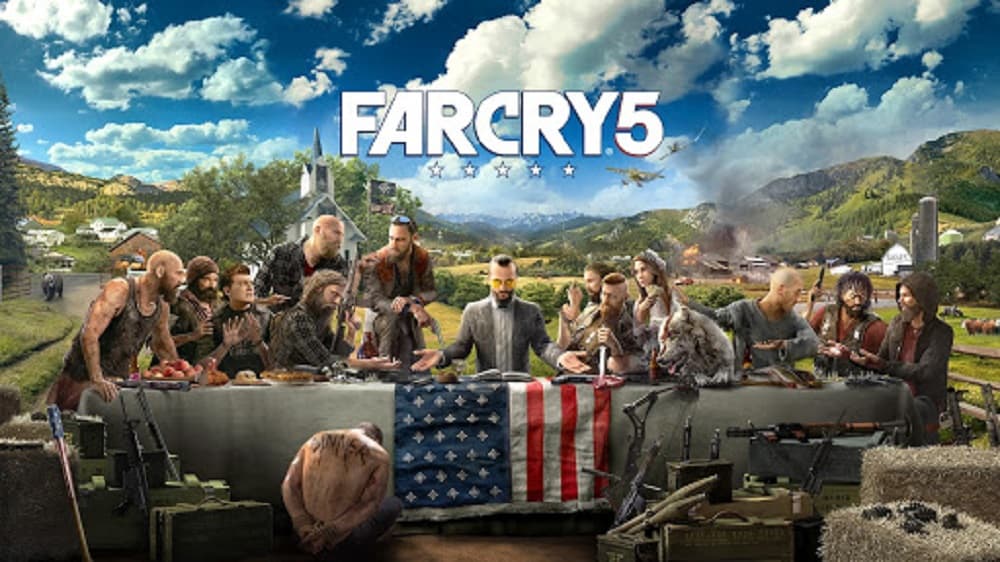 Author: krisz
NUMBER OF CHAPTERS: 05
NUMBER OF SIDE MISSIONS: 053
---
Alert!
If you are scrolling down you may find information regarding the story line of FarCry 5!
---
Game plot - FarCry 5
---
Welcome to Hope County, Montana, land of the free and the brave, but also home to a fanatical doomsday cult known as The Project at Eden's Gate that is threatening the community's freedom. Stand up to the cult's leader, Joseph Seed and the Heralds, and spark the fires of resistance that will liberate the besieged community.
In this expansive world, your limits and creativity will be tested against the biggest and most ruthless baddest enemy Far Cry has ever seen. It'll be wild and it'll get weird, but as long as you keep your wits about you, the residents of Hope County can rest assured knowing you're their beacon of hope.
---
How many chapters in FarCry 5?
---
05 CHAPTERS
---
List of chapters in FarCry 5
---
Cult's Compound 1
Dutch's Island 2
Holland Valley 3
Henbane River Faith 4
Whitetail Mountains5
(Main missions only.)
---
How many side missions in FarCry 5?
---
053 SIDE MISSIONS
---
FarCry 5
List of side missions in

---
Bear Necessities
Patriot Acts
Valley Armed Convoy
The Judge Moose
Uncrate
Free Larry
The Hero's Journey
Close Encounters
Out Of This World
What They Carried
Cow Punching
Exodus
Water Works
Special Delivery
Testy Festy
Prairie Oyster Harvest
Light Em Up
Golden Age Nostalgia
Baptism of Fire (Clutch Nixon Challenge)
Spray and Pray (Clutch Nixon Challenge)
Fast
Furious
Broken Path
Refuel
The Judge Cougar
Our Better Angels
Quiet on the Set
River Armed Convoy
Ragnar the Terrible (fishing quest)
False Idols
The Judge Bear
Blood Dragon 3
Whiskey River
Descente Dans la Folie (Clutch Nixon Challenge)
Old Glory Holes (Clutch Nixon Challenge)
Godspeed (Clutch Nixon Challenge)
Static Frequency
Nature Provides
Grand Slam
Mountain Armed Convoy
Tools of the Trade (fishing quest)
Gone Fishin (fishing quest)
The Admiral (fishing quest)
Flavor Country
Grill Streak
Call of the Wild
Welcome Party
Turn the Tables
Shooting Gallery
Mint Condition
The Mooseknuckle Run (Clutch Nixon Challenge)
The Lord of the Wings (Clutch Nixon Challenge)
Quadzilla (Clutch Nixon Challenge)
---
How long to beat FarCry 5?
---
Main story line only: 17 Hours
Completionists: 43 Hours
---