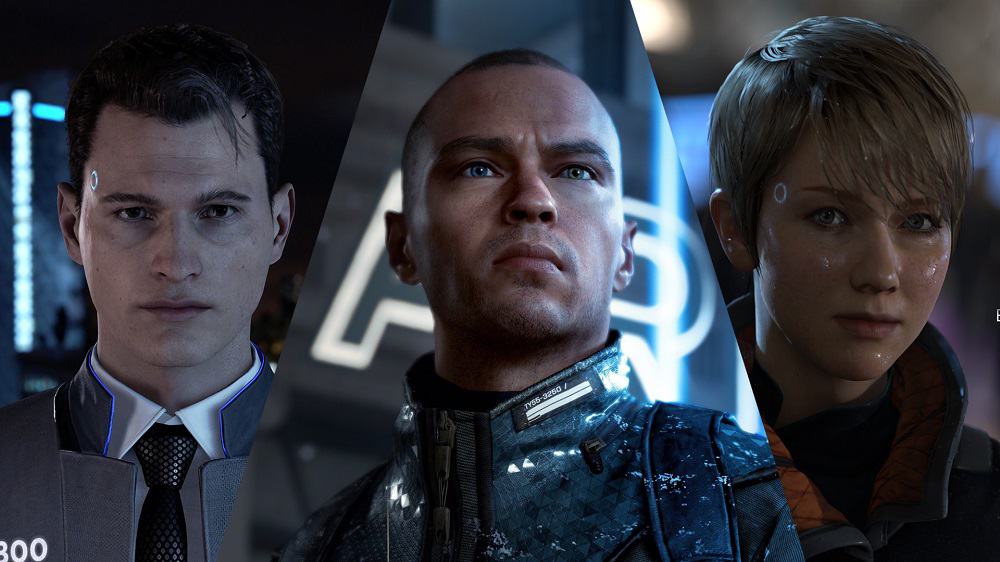 Author: adminka
NUMBER OF CHAPTERS: 032
NUMBER OF SIDE MISSIONS: 00
---
Alert!
If you are scrolling down you may find information regarding the story line of Detroit: Become Human!
---
Game plot - Detroit: Become Human
---
Detroit, 2038. Lifelike androids have replaced the human workforce. They never tire, never disobey and never say "no"… until something changes. Some of them have started to behave irrationally as if they were feeling emotions…
Now you take control of three androids in their quest to discover who they really are. Tell your own story and confront moral dilemmas and thought-provoking situations in a branching narrative where every choice you make has consequences. Your actions and decisions shape the fate of the androids – and maybe even the future of the entire city.
---
How many chapters in Detroit: Become Human?
---
032 CHAPTERS
---
List of chapters in Detroit: Become Human
---
Hostage – Connor
Opening
Shades of Colour – Markus
A New Home – Kara
The Painter – Markus
Partners – Connor
Stormy Night – Kara
Broken – Markus
The Interrogation – Connor
Fugitives – Kara
From the Dead – Markus
Waiting for Hank… – Connor
On the Run – Kara
Jericho – Markus
The Nest – Connor
Time to Decide – Markus
Zlatko – Kara
Russian Roulette – Connor
Spare Parts – Markus
The Eden Club – Connor
The Pirates' Cove – Kara
The Bridge – Connor
The Stratford Tower – Markus
Public Enemy – Connor
Midnight Train – Kara
Capitol Park – Markus
Meet Kamski – Connor
Freedom March – Markus
Last Chance, Connor – Connor
Crossroads – Markus, Connor, Kara
Night of the Soul – Markus, Connor
Battle for Detroit

Connor's Last Mission
Connor at the Cyberlife Tower
Kara Leaving Detroit
Kara Captured
Markus Revolution
Markus Demonstration
(Main missions only.)
---
How many side missions in Detroit: Become Human?
---
00 SIDE MISSIONS
---
---
How long to beat Detroit: Become Human?
---
Main story line only: 14
Completionists: 30
---