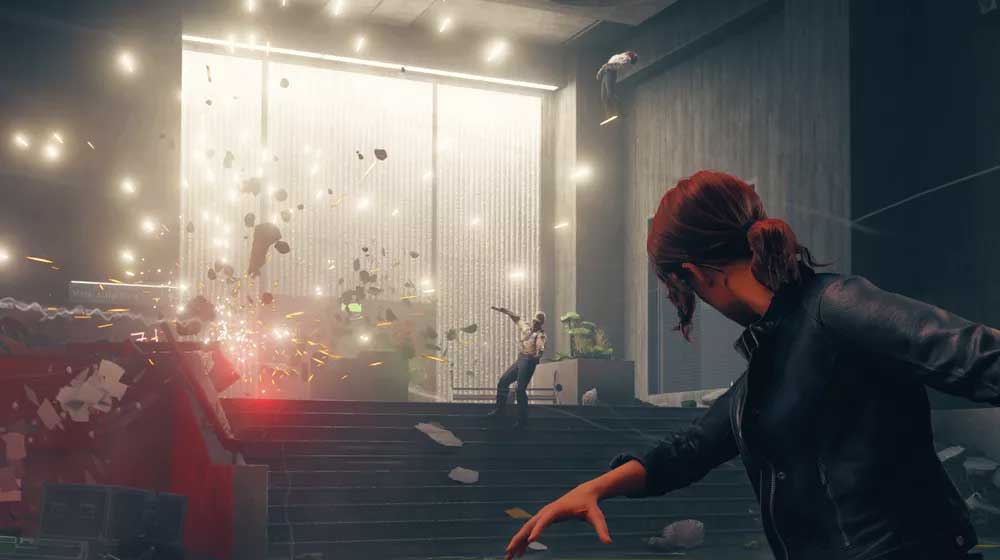 Author: adminka
NUMBER OF CHAPTERS: 011
NUMBER OF SIDE MISSIONS: 018
---
Alert!
If you are scrolling down you may find information regarding the story line of Control!
---
Game plot - Control
---
After a secretive agency in New York is invaded by an otherworldly threat, you become the new Director struggling to regain Control. From developer Remedy Entertainment, this supernatural 3rd person action-adventure will challenge you to master the combination of supernatural abilities, modifiable loadouts and reactive environments while fighting through a deep and unpredictable world.
Control is Jesse Faden's story and her personal search for answers as she grows into the role of the Director. The world of Control has its own story, as do the allies Jesse meets along the way. Jesse works with other Bureau agents and discovers strange experiments and secrets.
---
How many chapters in Control?
---
011 CHAPTERS
---
List of chapters in Control
---
Welcome to the Oldest House
Unknown Caller
Directorial Override
Old boy's club
Threshold
My brother's keeper
The Face of the Enemy
Finnish Tango
Polaris
Take Control
After the story ends
(Main missions only.)
---
How many side missions in Control?
---
018 SIDE MISSIONS
---
Control
List of side missions in

---
What a mess: Clear the Clog
A Captive Audience
Fridge Duty
Langston's Runaways
Old Friends
Old Growth
Self-Reflection
Good Defense
What a Mess Talk to the Plants
What a Mess Clear the Mold
What a Mess Even More Mold
A Merry Chase
Removing mold
What a Mess Burn the Trash
Tommasi
What a Mess Take a Break
A Matter of Time
The Enemy Within
---
How long to beat Control?
---
Main story line only: 12 hours
Completionists: 25 hours
---