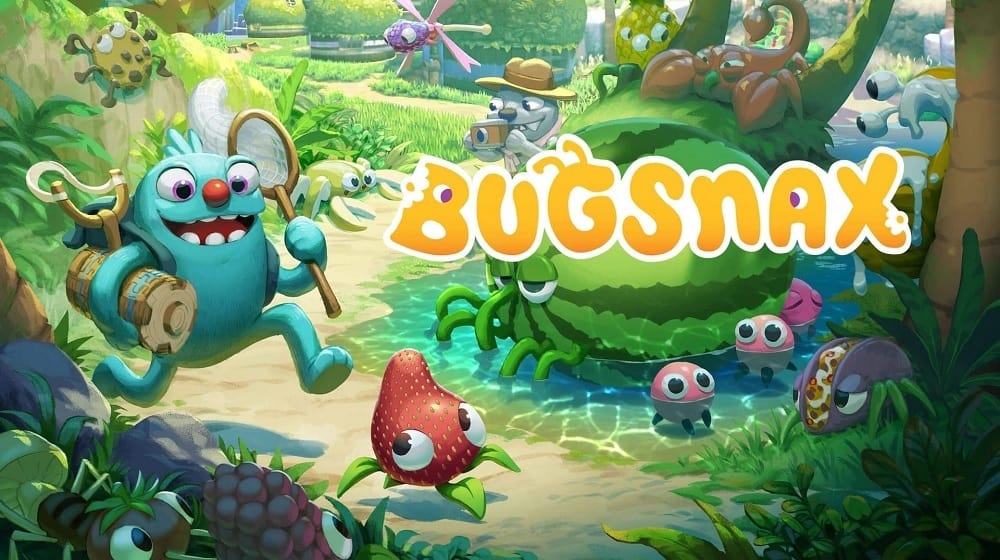 Author: norbi
NUMBER OF CHAPTERS: 012
NUMBER OF SIDE MISSIONS: 010
---
Alert!
If you are scrolling down you may find information regarding the story line of Bugsnax!
---
Game plot - Bugsnax
---
Bugsnax takes you on a whimsical adventure to Snaktooth Island, home of the legendary half-bug half-snack creatures, Bugsnax. Invited by intrepid explorer Elizabert Megafig, you arrive to discover your host nowhere to be found, her camp in shambles, and her followers scattered across the island alone… and hungry!
It's up to you to solve the mysteries of Snaktooth Island: What happened to Lizbert? What are Bugsnax and where do they come from? But most of all, why do they taste SO GOOD?
---
How many chapters in Bugsnax?
---
012 CHAPTERS
---
List of chapters in Bugsnax
---
The Adventure Begins
Flavor Falls
Garden Grove
Snaxburg
Simmering Springs
Scorched Gorge
Sugarpine Woods
Boiling Bay
Sizzlin' Sands
Frosted Peak
The Undersnax
Escape From Snaktooth Island
(Main missions only.)
---
How many side missions in Bugsnax?
---
010 SIDE MISSIONS
---
Bugsnax
List of side missions in

---
Wambus Digs Deeper
Beffica Seeks The Truth
Gramble Grows His Horde
Wiggle Gets Inspired
Triffany Makes History
Cromdo Does Crime
Chandlo Tests His Might
Snorpy Saves The World
Shelda Loses Faith
Floofty Faces Judgement
---
How long to beat Bugsnax?
---
Main story line only: 7
Completionists: 12
---