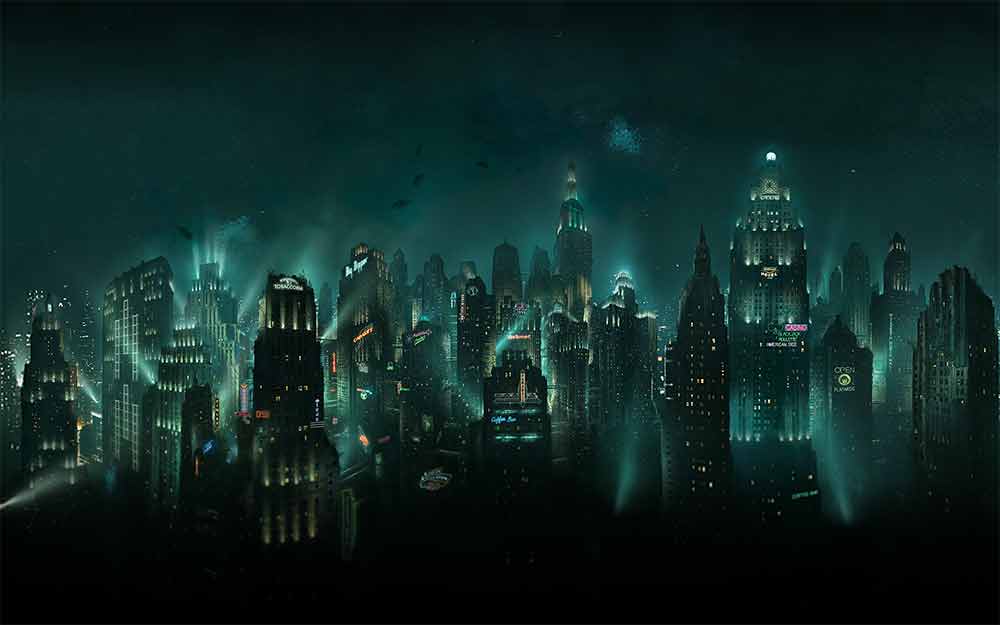 Author: adminka
NUMBER OF CHAPTERS: 016
NUMBER OF SIDE MISSIONS: 0000
---
Alert!
If you are scrolling down you may find information regarding the story line of BioShock!
---
Game plot - BioShock
---
BioShock (the first in the series) is set in 1960. The player guides Jack after his airplane crashes in the ocean near the bathysphere terminus that leads to the underwater city of Rapture. The city was intended to be an isolated utopia, but the discovery of ADAM, a genetic material that can be used to grant superhuman powers, initiated the city's turbulent decline. Jack tries to find a way to escape, fighting through hordes of ADAM-obsessed enemies, and the iconic, deadly Big Daddies, while engaging with the few sane humans that remain and eventually learning of Rapture's past. The player, as Jack, can defeat foes in several ways by using weapons, utilizing plasmids that give unique powers, and by turning Rapture's defenses against them.
---
How many chapters in BioShock?
---
016 CHAPTERS
---
List of chapters in BioShock
---
Bioshock
Welcome To Rapture
Medical Pavilion
Neptune's Bounty
Smuggler's Hideout
Arcadia
Farmer's Market
Return To Arcadia
Fort Frolic
Hephaestus
Rapture Control Central
Olympus Heights
Point Prometheus
Proving Ground
Fontaine
The End?
(Main missions only.)
---
How many side missions in BioShock?
---
0000 SIDE MISSIONS
---
---
How long to beat BioShock?
---
Main story line only: 12
Completionists: 24
---