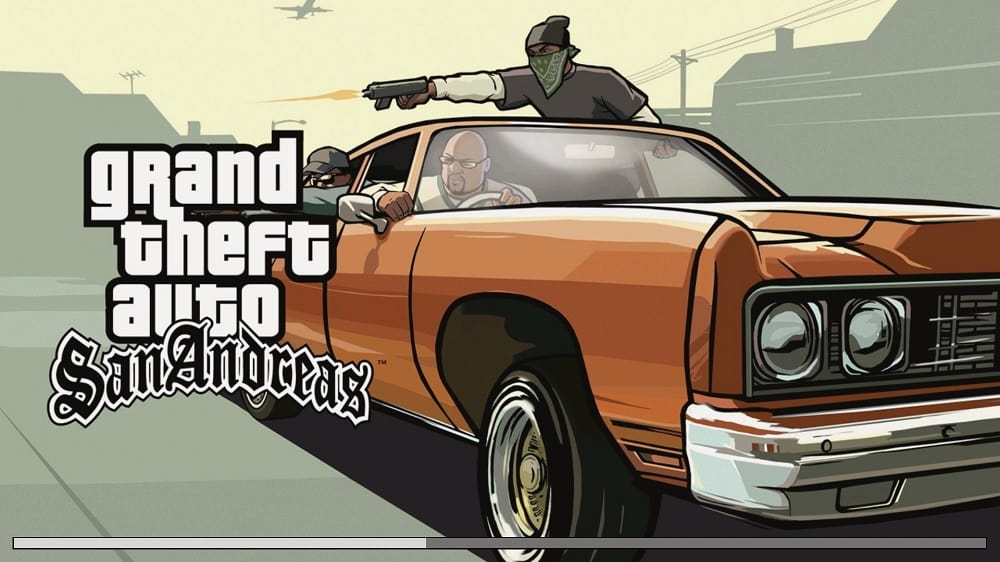 Author: krisz
NUMBER OF CHAPTERS: 053
NUMBER OF SIDE MISSIONS: 020
---
Alert!
If you are scrolling down you may find information regarding the story line of GTA: San Andreas!
---
Game plot - GTA: San Andreas
---
Returning after his mother's murder to the semi-fictional city of Los Santos (based on Los Angeles), Carl Johnson, a former gang banger, must take back the streets for his family and friends by gaining respect and once again gaining control over the streets. However, a story filled with crime, lies and corruption will lead him to trudge the entire state of San Andreas (based on California and Nevada) to rebuild his life.
---
How many chapters in GTA: San Andreas?
---
053 CHAPTERS
---
List of chapters in GTA: San Andreas
---
Los Santos Missions
Carl Johnson
Ryder
Sweet Johnson
Big Smoke
Ryder
Cesar Vialpando
OG Loc
C.R.A.S.H.
Sweet Johnson
Countryside Missions (Red County, Flint County, Whetstone)
C.R.A.S.H.
Catalina
The Truth
Cesar Vialpando
Catalina
Cesar Vialpando
The Truth
San Fierro Missions
Carl Johnson
C.R.A.S.H.
Carl Johnson
Zero
Cesar Vialpando
Jizzy B.
Wu Zi Mu
Jizzy B.
C.R.A.S.H.
Carl Johnson
Cesar Vialpando
Wu Zi Mu
School
Cesar Vialpando
Desert Missions (Bone County, Tierra Robada)
Mike Toreno
The Truth
Las Venturas Missions
Triads
Triads (Robbery)
Mafia
Triads
Madd Dogg
Mafia
C.R.A.S.H.
Mafia
Triads (Robbery)
Triads
Return to Los Santos Missions
Mike Toreno
Madd Dogg
Sweet Johnson
Carl Johnson
Sweet Johnson
(Main missions only.)
---
How many side missions in GTA: San Andreas?
---
020 SIDE MISSIONS
---
GTA: San Andreas
List of side missions in

---
Exports and Imports
Burglar
Pimping
Freight Missions
Quarry
Courier
Valet Parking
Trucking
Beat the Cock!
BMX Challenge
Lowrider Challenge
The Chiliad Challenge
NRG-500 Challenge
Stadium Events
Race Tournaments
Schools
Vigilante
Paramedic
Firefighter
Taxi Driver
---
How long to beat GTA: San Andreas?
---
Main story line only: 32
Completionists: 85
---