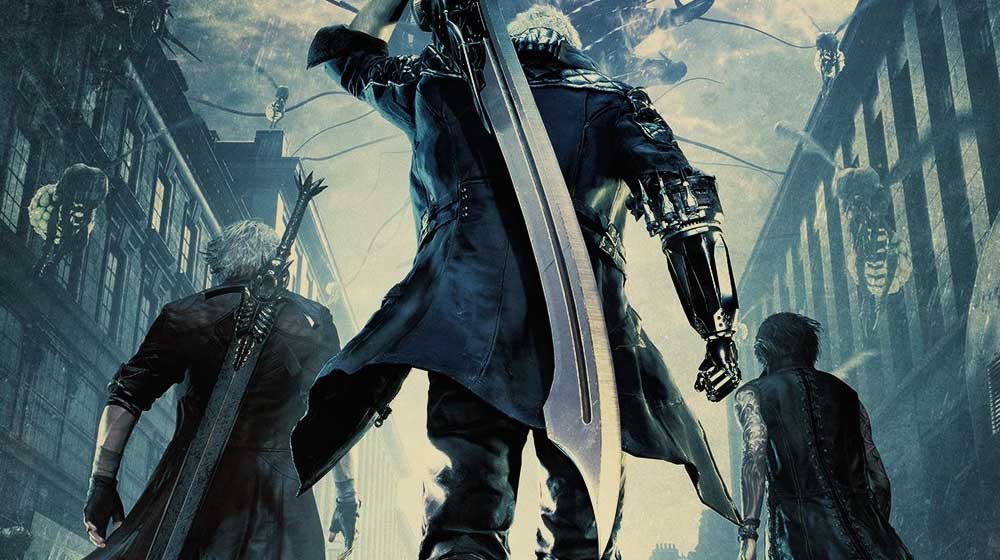 Author: adminka
NUMBER OF CHAPTERS: 020
NUMBER OF SIDE MISSIONS: 012
---
Alert!
If you are scrolling down you may find information regarding the story line of Devil May Cry 5!
---
Game plot - Devil May Cry 5
---
A brand new entry in the legendary over-the-top action series comes to Xbox One, PlayStation 4, and PC in Spring 2019, complete with its signature blend of high-octane stylized action and otherworldly and original characters the series is known for. Director Hideaki Itsuno and the core team have reunited to create the most over the top, technically advanced, utterly insane action experience of this generation.
Years have passed since the legions of hell have set foot in this world, but now a new demonic invasion has begun, and humanity's last hope will rest in the hands of three lone demon hunters, each offering a radically different play style. United by fate and a thirst for vengeance, these demon hunters will have to face their demons if they hope to survive.
---
How many chapters in Devil May Cry 5?
---
020 CHAPTERS
---
List of chapters in Devil May Cry 5
---
Mission 01: Nero
Mission 02: Qliphoth
Mission 03: Flying Hunter
Mission 04: V
Mission 05: The Devil Sword Sparta
Mission 06: Steel Impact
Mission 07: United Front (Nero, V)
Mission 08: Demon King
Mission 09: Genesis
Mission 10: Awaken
Mission 11: Reason
Mission 12: Yamato
Mission 13: Three Warriors (Nero, V, Dante)
Mission 14: Diverging Point: V
Mission 15: Diverging Point: Nero
Mission 16: Diverging Point: Dante
Mission 17: Brothers
Mission 18: Awakening
Mission 19: Vergil
Mission 20: True Power
(Main missions only.)
---
How many side missions in Devil May Cry 5?
---
012 SIDE MISSIONS
---
Devil May Cry 5
List of side missions in

---
Secret Mission 01
Secret Mission 02
Secret Mission 03
Secret Mission 04
Secret Mission 05
Secret Mission 06
Secret Mission 07
Secret Mission 08
Secret Mission 09
Secret Mission 10
Secret Mission 11
Secret Mission 12
---
How long to beat Devil May Cry 5?
---
Main story line only: 10
Completionists: 70
---