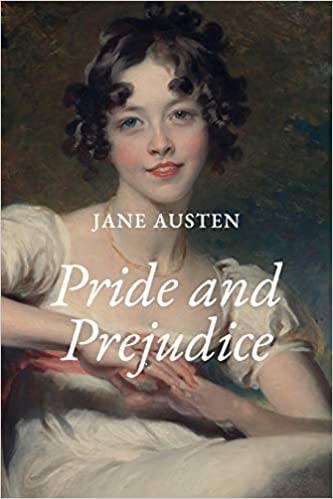 Author: adminka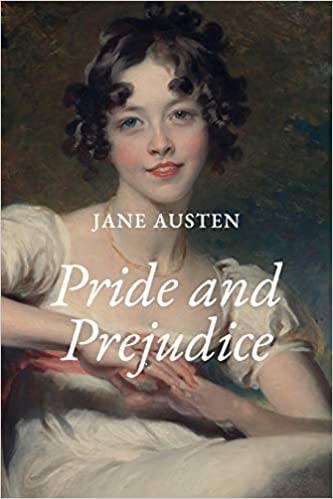 NUMBER OF CHAPTERS: 061
HOW LONG TO READ: hr min*
*Based on an average reading speed of 180 words/minute. You can customize this value at the bottom of this page.
ALERT!
If you are scrolling down you may find information regarding the content of Pride and Prejudice!
Summary - Pride and Prejudice
---
Pride and Prejudice is an 1813 romantic novel of manners written by Jane Austen. Mr Bennet has five daughters, but his property is entailed and can only be passed to a male heir. His wife also lacks an inheritance, so his family will be destitute upon his death. Thus it is imperative that at least one of the girls marry well to support the others, which is a motivation that drives the plot. Elizabeth Bennet learns about the repercussions of hasty judgments and comes to appreciate the difference between superficial goodness and actual goodness. The novel revolves around the importance of marrying for love, not for money or social prestige, despite the communal pressure to make a wealthy match. Pride and Prejudice has become one of the most popular novels in English literature.
---
Author: Jane Austin
Book released: 18/01/1813
Special offers: AMAZON
How many chapters in Pride and Prejudice?
---
061 CHAPTERS
---
List of chapters in Pride and Prejudice
---
Volume I
Chapter I — A truth universally acknowledged. A young man has taken Netherfield.
Chapter II — Mr. Bennet surprises his wife by making a call.
Chapter III — Mr. Bingley returns the call. Meryton Assembly. The Netherfield party arrives. Mr. Bingley dances every dance. Not handsome enough to tempt.
Chapter IV — After the assembly. One Miss Bennet is already smitten.
Chapter V — The Lucases visit Longbourn to discuss the assembly, and Mrs. Bennet argues with a young boy over drinking too much.
Chapter VI — Someone thinks Miss Bennet is too guarded with her feelings. Happiness in marriage is entirely a matter of chance, and at Lucas Lodge every savage can dance.
Chapter VII — Mr. Bennet thinks two of his daughters are very silly. Miss Bennet gets an invitation to Netherfield; she must go on horseback. Achoo! Her sister walks to visit her.
Chapter VIII — They were brightened by the exercise. She is about Miss Elizabeth Bennet's height. It is amazing how young ladies can have patience to be so very accomplished.
Chapter IX — Mrs. Bennet comes to see after her daughter's health. Intricate characters are the most amusing. Four and twenty families. The efficacy of poetry.
Chapter X — You write uncommonly fast–may I mend your pen? He leaves out half his words, and blots the rest. To yield readily to the persuasion of a friend has no merit with you. Shall we dance a reel? Despise me if you dare.
Chapter XI — He may go to bed before the ball begins. Miss Bingley invites her guest for a turn about the room, allowing their figures to appear to their greatest advantage. Mr. Darcy is not to be laughed at! That is an uncommon advantage. Vanity and pride.
Chapter XII — Returning to Longbourn. She attracted him more than he liked.
Chapter XIII — A person whom Mr. Bennet had never seen in his life is coming to Longbourn. The entail is discussed. Perhaps he can make some ammends to his dear cousins.
Chapter XIV — The parsonage is separated only by a lane from Rosings. He possesses such talent for flattering with delicacy.
Chapter XV — He was not a sensible man. The oldest daughter already has a beaux, but he may choose from the rest. A new officer comes to Meryton, Darcy is not pleased to meet him.
Chapter XVI — A young man talks of Pemberley and its owner, whose behavior has been scandoulous. His audience is quite shocked. He deserves to be publically disgraced. Anne de Bourgh is to marry.
Chapter XVII — Miss Bennet can not believe the story, there must be some misunderstanding. An invitation to a ball at Netherfield.
Chapter XVIII — The ball. I dare say you will find him very agreeable. You never allow yourself to be blinded by prejudice? Elizabeth recieves a warning about a certain gentleman. Mr. Collins, Mary, Mr. Bennet and Mrs. Bennet all take their turn in the spotlight.
Chapter XIX — Mr. Collins makes an offer and seems incapable of taking no for an answer.
Chapter XX — Mrs. Bennet appeals to her husband. An unhappy alternative.
Chapter XXI — A gentleman explains his absence from the ball. A letter arrives saying the Netherfield party has left Hertfordshire.
Chapter XXII — Mr. Collins does not wait long before making another offer, this time successful. He returns to Lady Catherine. A friend tells of her impossible engagement; she is not romantic.
Chapter XXIII — News of the engagement spreads through Meryton and Longbourn. Mr. Bingley has still not returned; one lady is quite distressed.
Volume II
Chapter I (24) — Miss Bingley's letter arrives; her brother is interested in Miss Darcy. Miss Bingley's and Miss Lucas' motives are discussed by sisters.
Chapter II (25) — The Gardiners come to Longbourn. Mrs. Gardiner and Elizabeth discuss Mr. Bingley's disappearance. Jane gets and invitation to stay in London.
Chapter III (26) — Mrs. Gardiner cautions her niece on becoming too attached to a gentleman with little to offer. Mr. Collins marries. Mrs. Collins invites her friend to visit. Miss Bingley calls on Miss Bennet, who was entirely deceived.
Chapter IV (27) — On the way to Kent, a stop in Gracechurch-street. Mr. Wickham, another fickle young man, is off to see Miss King. An invitation to visit the Lake Country.
Chapter V (28) — Arrival at the Hunsford-parsonage. Pigs in the garden. She looks sickly and cross.
Chapter VI (29) — Mr. Collins is triumphant over the invitation to Rosings. Lady Catherine does not require such elegance in us. So many windows. No governess, how is that possible! All your sisters out!
Chapter VII (30) — Two gentlemen come to Rosings and call at Hunsford. One is very pleasing, indeed.
Chapter VIII (31) — Another invitation to dine at Rosings. Miss Bennet can use the pianoforte in Mrs. Jenkinson's room; she won't be in the way. You mean to frighten me, by coming in all this state to hear me? Ill qualified to recommend himself to strangers.
Chapter IX (32) — A gentleman finds a lady alone at Hunsford. What is fifty miles of good road. You can not have been always at Longbourn.
Chapter X (33) — A walk is interrupted by a gentleman. His cousin says that he congratulated himself on having saved a friend from a most imprudent marriage.
Chapter XI (34) — In vain have I struggled. It will not do. You could not have made me the offer of your hand in any possible way that would have tempted me to accept it.
Chapter XII (35) — Be not alarmed, Madam. I will only add, God bless you.
Chapter XIII (36) — This must be false! Of neither man could she think, without feeling that she had been blind. Even Charlotte had noted her sister's unperturbed demeanor. Her sense of shame was severe.
Chapter XIV (37) — The gentlemen leave Kent, and the ladies will soon follow their lead. Lady Catherine ask her to stay on, but she must go.
Chapter XV (38) — Off to London.
Chapter XVI (39) — Two sisters meet two sisters at an inn, they bring news that the regiment is to leave Meryton. Mary King is safe. Return home to Longbourn.
Chapter XVII (40) — Two sisters discuss what happened in Kent. One has got all the goodness, and the other all the appearance of it. Lets not tell anyone his secret.
Chapter XVIII (41) — Hearts are breaking, for the regiment is leaving. Lydia gets an invitation, Mr. Bennet lets her go. Good-bye Mr. Wickham.
Chapter XIX (42) — Mr. Bennet is not the best husband. The Gardiners arrive before their trip to the North, but the trip will not be to the Lakes. The trip begins and takes them to Lambton. A visit to Pemberley, perhaps? Luckily, the family is away.
Volume III
Chapter I (43) — Mrs. Reynolds describes the Pemberley family. They were within twenty yards of each other. Will you allow me to introduce my sister to you?
Chapter II (44) — Two gentlemen and a lady visit the inn in Lambton. Mr. Bingley is very interested in the people at Longbourn. An invitation to dine at Pemberley.
Chapter III (45) — Mr. Gardiner goes fishing, and the ladies return a call. The gentleman joins the ladies. Are the militia still quartered in Meryton? I have considered her one of the handsomest women of my acquaintance.
Chapter IV (46) — Two letters from Jane. A gentleman calls and hears of the letters. The Gardiners are sent for. You have been long desiring my absence.
Chapter V (47) — They must return to Longbourn. The Gardiners try to cheer their niece. Tremblings and flutterings.
Chapter VI (48) — Mr. Gardiner sets off to help. Mr. Collins sends a condolence letter. Mrs. Gardiner leaves for London, and Mr. Bennet returns. You are never to stir out of doors till you have spent ten minutes of every day in a rational manner.
Chapter VII (49) — A letter comes for Mr. Bennet. Lydia is found, how expensive will it be to redeem her virtue? Mrs. Bennet is delighted.
Chapter VIII (50) — Mrs. Bennet wants her daughter to live in Meryton, Haye-park might do, but they are to go to a northern regiment. She began to comprehend that he was exactly the man who would most suit her.
Chapter IX (51) — The sister's wedding day arrives, and they travel to Longbourn. Lydia is proud of her husband, and talks of all the people who attended her wedding, surprising her sister.
Chapter X (52) — Mrs. Gardiner writes to explain the wedding and a certain gentleman's role in it. Elizabeth talks to her new brother. How should he have liked making sermons?
Chapter XI (53) — The Wickhams say good-bye. Mr. Bingley returns to Netherfield. Bingley and his friend call at Longbourn, the friend is very quiet.
Chapter XII (54) — One sister is renewing her feelings while the other is confused by the man's behaviour. Mr. Darcy sits next to Mrs. Bennet at dinner, but gets little chance to speak with a lady.
Chapter XIII (55) — Mr. Bingley calls early at Longbourn. How shall she bear so much happiness! Bingley comes to Longbourn every day, and all misunderstandings are explained.
Chapter XIV (56) — Lady Catherine condecends to visit Longbourn and insists on being satisfied.
Chapter XV (57) — Lady Catherine will do away with any remaining sentiment he might harbour. Mr. Collins writes a letter of warning to Mr. Bennet, who finds it all very amusing.
Chapter XVI (58) — He does not stay away. I must thank you for your unexampled kindness to my poor sister. I thought only of you, and my affections and wishes are unchanged.
Chapter XVII (59) — Her sister is very surprised to learn the news, but very happy. The walk to Oakham Mount. Consent is granted. Mrs. Bennet can hardly speak when she hears, but soon finds her voice again.
Chapter XVIII (60) — Her spirits soon rose to playfulness again. Letters are written with the important information.
Chapter XIX (61) — Wedding day.
How many pages in Pride and Prejudice?
---
234
How many words in Pride and Prejudice?
---
82000 WORDS
---
How long to read Pride and Prejudice?
---
Reading speed: words / minute
Estimated reading time:
hours
minutes
---
---