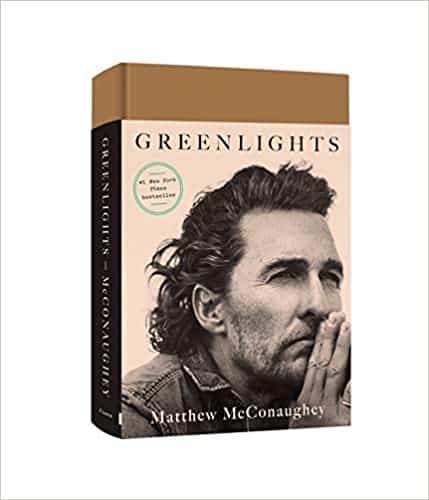 Author: adminka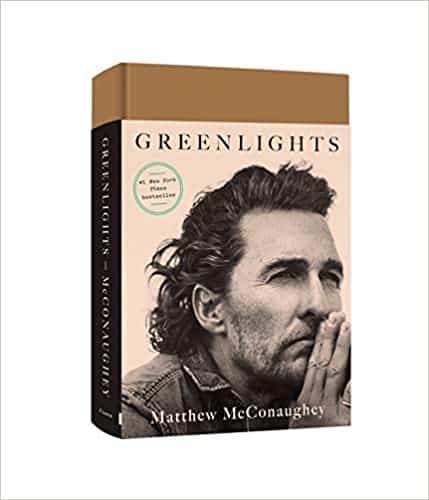 NUMBER OF CHAPTERS: 07
HOW LONG TO READ: hr min*
*Based on an average reading speed of 180 words/minute. You can customize this value at the bottom of this page.
ALERT!
If you are scrolling down you may find information regarding the content of Greenlights!
Summary - Greenlights
---
Greenlights is a book by American actor Matthew McConaughey. The book includes stories and insights from McConaughey's life in chronological order. Greenlights originated from diaries and journals McConaughey began writing when he was fourteen years old. McConaughey described the book as a collection of "stories, prayers, poems, people and places and a whole bunch of bumper stickers. It debuted at number one on The New York Times non-fiction best-seller list.
---
Author: Matthew McConaughey
Book released: 20/10/2020
Special offers: AMAZON
How many chapters in Greenlights?
---
07 CHAPTERS
---
List of chapters in Greenlights
---
1. part one: outlaw logic
2. part two: find your frequency
3. part three: dirt roads and autobahns
4. part four: the ART of running DOWNhill
5. part five: turn the page
6. part six: the arrow doesn't seek the target, the target draws the arrow
7. part eight: live your legacy now
How many pages in Greenlights?
---
304 (hardcover version)
How many words in Greenlights?
---
70000 WORDS
---
How long to read Greenlights?
---
Reading speed: words / minute
Estimated reading time:
hours
minutes
---
---