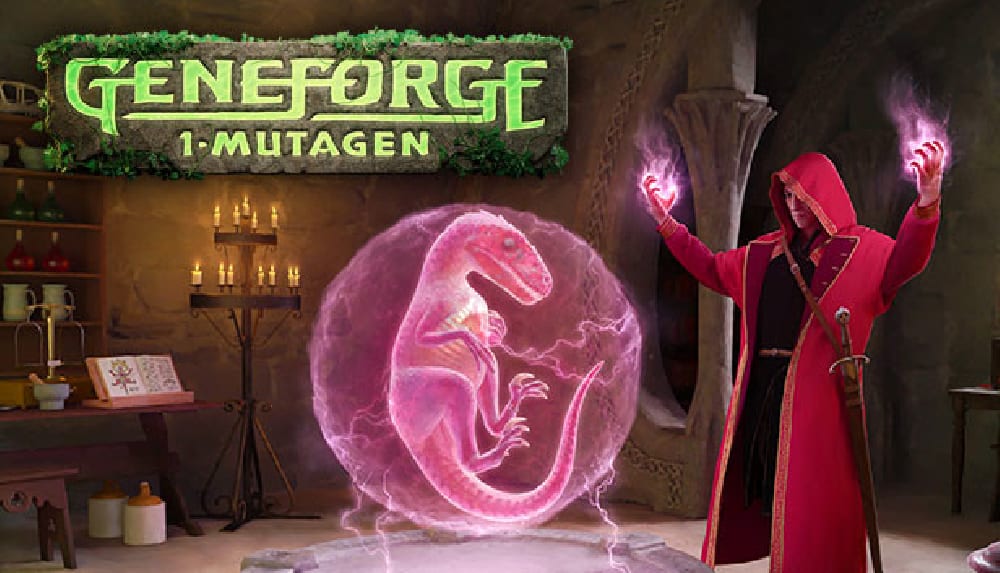 Author: krisz
NUMBER OF CHAPTERS: 046
NUMBER OF SIDE MISSIONS: 00
---
Alert!
If you are scrolling down you may find information regarding the story line of Geneforge 1 Mutagen!
---
Game plot - Geneforge 1 Mutagen
---
Geneforge is an Indie fantasy role-playing game, the first game in the five-part Geneforge Saga. It features an enormous world, the ability to create your own army of lethal, totally obedient creatures, and a cunning enemy AI with foes who can go on patrols, stalk you, and run for help.
Geneforge has a huge and open storyline. You have the freedom to choose your own path and decide how the story will turn out. You can fight the evil overlord or you can join him. You can help the peasants or you can torment them. You can be the bold hero or you can just try to get away. No matter what you choose, Geneforge offers an enormous adventure with plenty of replay value.
---
How many chapters in Geneforge 1 Mutagen?
---
046 CHAPTERS
---
List of chapters in Geneforge 1 Mutagen
---
Get off Sucia Island
Find Spy in Vakkiri
Find Stolen Knife
Clear Watchhill
Message for Ellhrah
Clear Crag Valley
Eliminate the Bandits
Open Ham's Box
Search Ruined School
Kill Ellhrah
Find Pixley
Find Arth
Destroy Control Four
Clear a bridge
Find Shaper Records
Find Source of Vlish
Clear Pentil Gate
Destroy Hidden Rebels
Contact Outpost
Feed Control Four
Kill Gnorrel
Contact Hidden Outsiders
Destroy the Geneforge
Find Spy in Kazg
Message for Rydell
Clear Out Servile Warrens
Kill Bore
Kill Outsider Rebels
Slay Ellrah
Meet with Trajkov
Find Equipment
Clear Ghost Gate
Find Mind Azzo Crystals
Get Submission Baton
Find Help for Astrov
Restore Control Three
Recover Sea Chest Key
Contact Astrov
Kill wounded Battle Beta
Slay Corata
Slay Goettsch
Slay Trajkov
Slay Vats Mind
Slay Akkat
Read Geneforge Tome
Retrieve Shaper's Gloves
(Main missions only.)
---
How many side missions in Geneforge 1 Mutagen?
---
00 SIDE MISSIONS
---
Geneforge 1 Mutagen
List of side missions in

---
/No Side Missions/
---
How long to beat Geneforge 1 Mutagen?
---
Main story line only: 30
Completionists: 75
---