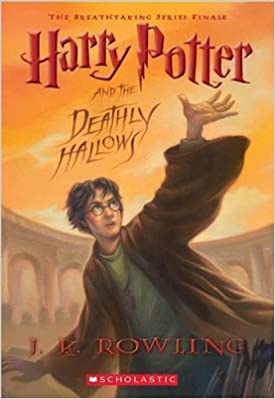 Harry Potter and the Deathly Hallows
Author: adminka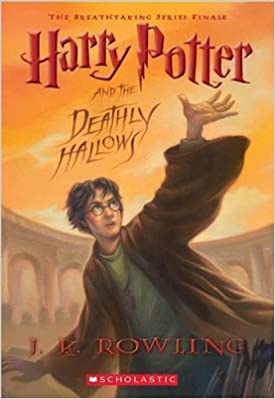 NUMBER OF CHAPTERS: 036
HOW LONG TO READ: hr min*
*Based on an average reading speed of 180 words/minute. You can customize this value at the bottom of this page.
ALERT!
If you are scrolling down you may find information regarding the content of Harry Potter and the Deathly Hallows!
Summary - Harry Potter and the Deathly Hallows
---
His hand closed automatically around the fake Horcrux, but in spite of everything, in spite of the dark and twisting path he saw stretching ahead for himself, in spite of the final meeting with Voldemort he knew must come, whether in a month, in a year, or in ten, he felt his heart lift at the thought that there was still one last golden day of peace left to enjoy with Ron and Hermione.'
With these words Harry Potter and the Half-Blood Prince draws to a close. And here, in this seventh and final book, Harry discovers what fate truly has in store for him as he inexorably makes his way to that final meeting with Voldemort. In this thrilling climax to the phenomenally bestselling series, J.K. Rowling will reveal all to her eagerly waiting readers.
---
Author: J. K. Rowling
Book released: 21/07/2007
Special offers: AMAZON
How many chapters in Harry Potter and the Deathly Hallows?
---
036 CHAPTERS
---
List of chapters in Harry Potter and the Deathly Hallows
---
Chapter 1 – The Dark Lord Ascending
Chapter 2 – In Memoriam
Chapter 3 – The Dursleys Departing
Chapter 4 – The Seven Potters
Chapter 5 – Fallen Warrior
Chapter 6 – The Ghoul in Pyjamas
Chapter 7 – The Will of Albus Dumbledore
Chapter 8 – The Wedding
Chapter 9 – A Place to Hide
Chapter 10 – Kreacher's Tale
Chapter 11 – The Bribe
Chapter 12 – Magic is Might
Chapter 13 – The Muggle-Born Registration Commission
Chapter 14 – The Thief
Chapter 15 – The Goblin's Revenge
Chapter 16 – Godric's Hollow
Chapter 17 – Bathilda's Secret
Chapter 18 – The Life and Lies of Albus Dumbledore
Chapter 19 – The Silver Doe
Chapter 20 – Xenophilius Lovegood
Chapter 21 – The Tale of the Three Brothers
Chapter 22 – The Deathly Hallows
Chapter 23 – Malfoy Manor
Chapter 24 – The Wandmaker
Chapter 25 – Shell Cottage
Chapter 26 – Gringotts
Chapter 27 – The Final Hiding Place
Chapter 28 – The Missing Mirror
Chapter 29 – The Lost Diadem
Chapter 30 – The Sacking of Severus Snape
Chapter 31 – The Battle of Hogwarts
Chapter 32 – The Elder Wand
Chapter 33 – The Prince's Tale
Chapter 34 – The Forest Again
Chapter 35 – King's Cross
Chapter 36 -The Flaw in the Plan
How many pages in Harry Potter and the Deathly Hallows?
---
607 (Original UK Edition)
759 (US Edition)
620 (2014 UK Edition)
How many words in Harry Potter and the Deathly Hallows?
---
200795 WORDS
---
How long to read Harry Potter and the Deathly Hallows?
---
Reading speed: words / minute
Estimated reading time:
hours
minutes
---
---